If you didn't look after your outdoor space during winter, now is the right time to freshen things up to get your back yard ready for summer. It is worthwhile spending some time cleaning, tidying up and preparing your outdoor setting so you can have a beautiful outdoor space that doesn't require much time to maintain.
Here are some effective ways to make enjoyable outdoor space this summer:
Make it comfy
Think ahead on what will make your outdoor space cosy and pleasant to spend time outside. You have many options to create an astonishing space even if you don't have a big budget. The best advice is—keep it simple and modular so you can add additional details every year or change settings without effort.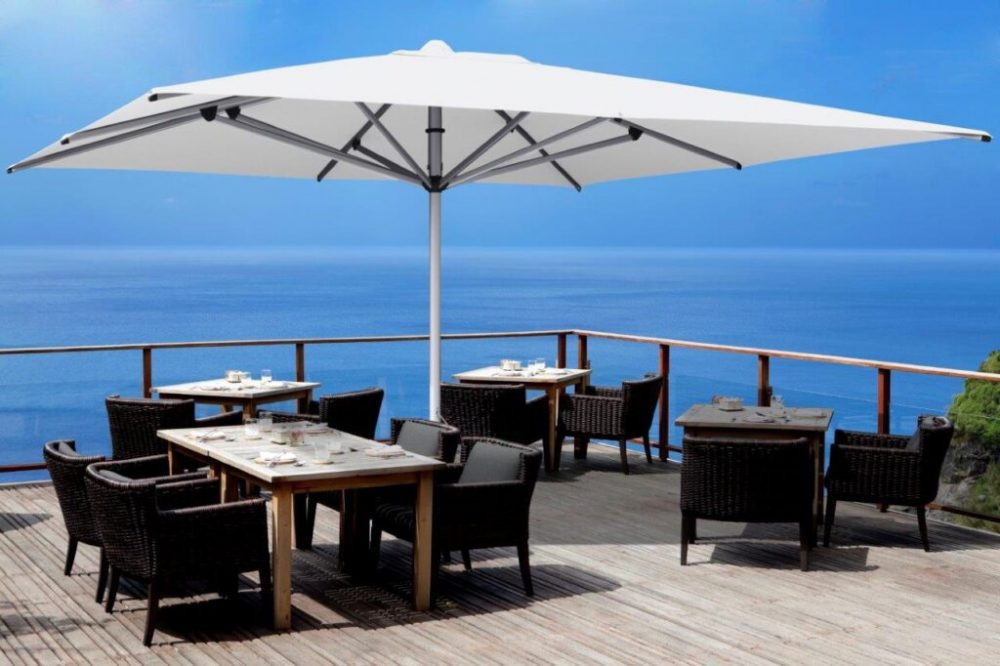 Add quality shade
Staying cool should be your number one priority, but you must also protect your family and your more delicate plants from direct sun. Applying UV sun cream protection is not enough, you'll need a shade with UV protection, especially around the sitting area and pools. Here are some ideas on how to make a brilliant shade in your yard:
Umbrellas are a durable, long-lasting option to get a pleasant shade in your outdoor area. It is important to get a high-quality umbrella so you avoid replacement costs. For small backyard areas, you can use cantilever or wall-mounted umbrellas, as they do not have a central pole and leave more space between canopy.
Gazebos are a popular option for getting the shade – and can be fixed or portable (and you can use them for beach or camping too).
Revive your deck
All timber deck owners must sand and paint their decks every spring or summer. On top of that, they need to apply a coating to protect your timber deck.
But, if you have a composite timber deck, such as NewTechWood—you won't have to sand, oil, or paint your deck anymore! With NewTechWood, you'll have a timber-looking, minimal maintenance deck and more time to enjoy with your family in the backyard.
Low maintenance doesn't always mean no maintenance, so the start of the outdoor season is the perfect time to give your deck a good scrub. Regular cleaning with soap and water, or using an appropriate composite decking cleaner product, will keep your composite deck in good shape.
Light it up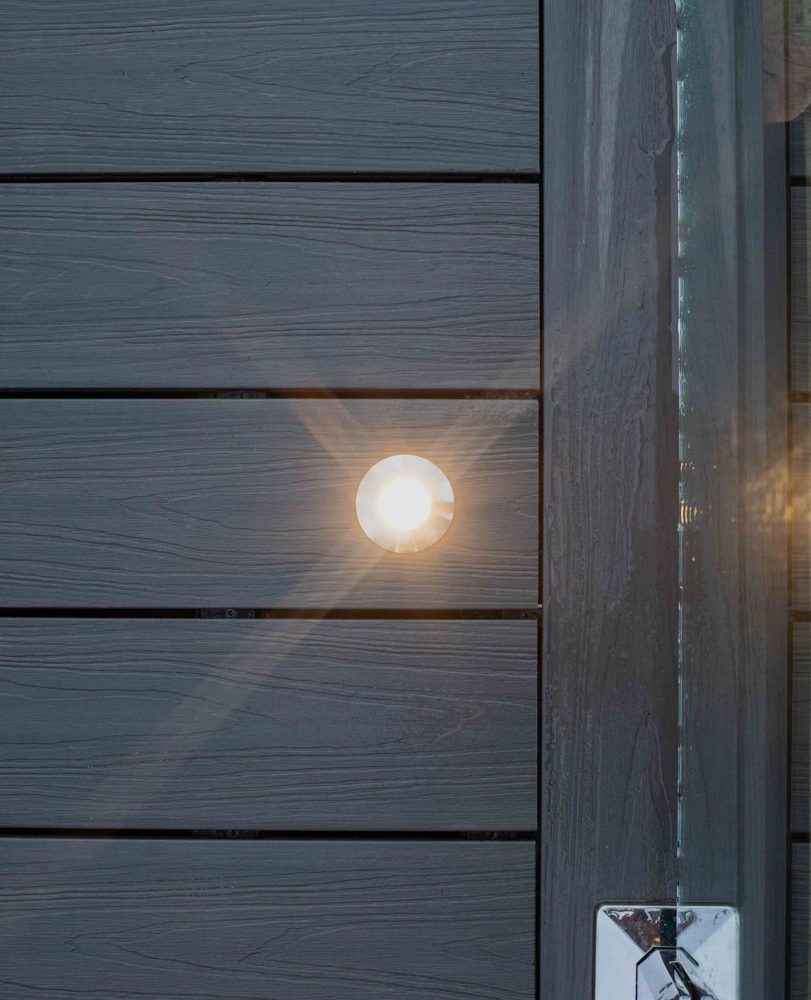 To achieve a perfect ambience for long summer nights in your backyard, you'll need some lights to create illumination and make your outdoor space cosy and inviting.
You can choose between many lighting options and ideas: sensor and garden lights, string lights hanging from the trees, pergolas or even privacy screen.
For smooth, intimate light and security reasons, you can use pool and patio lights, but also in-ground LED deck lights. Siros LED lights will provide safety while creating a visually striking space.
Care for your lawn
Having a green, lush lawn is not a simple task, as it requires devoting lots of time preparing, mowing and watering to ensure it looks great
Feed your lawn with lawn fertiliser or a seaweed mix to encourage growth.
Clean up the leaves and other debris, so the fertiliser will be absorbed by the lawn.
By making watering early in the morning a habit, your lawn will be grateful, giving you a lush, healthy look.
Mow regularly
Avoid mowing the lawn too short, especially during the summer. By allowing the grass to grow longer, the lawn becomes more resilient to traffic and weeds.
Get on top of your weeding
Weeds tend to grow like wildfire, and unlike lawn, they are great survivors. Remove them carefully, otherwise, the seeds spread around.
Add greenery
To let your garden shine, after you take care of your lawn, you need to help get your plants back to life too. With weeding, pruning, mulching, and fertilising your plants, you'll give them a second life. If you want to upgrade your garden and add some new greenery, the best option is to buy Australian native plants, and there are so many stunning flowers to choose from.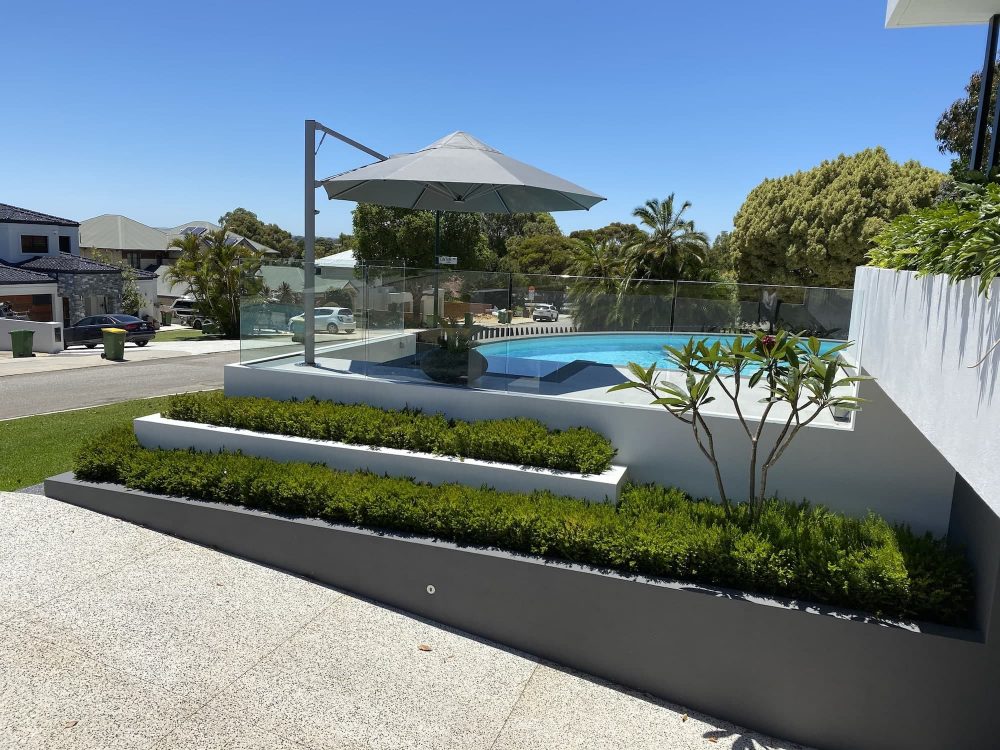 No matter how much time or budget you have, if you plan on time, with these ideas you can transform your backyard space and make an outdoor extension of your home and a pleasant place to be during summer.
 You'll thank yourself later if you put in the effort now to get your garden looking beautiful. We can help you makeover your yard – if you need a high-quality umbrella, contact us. Our experienced staff will help you find the best option for your backyard's shade.